You are not currently connected to WWSU. Information on this page may be out of date.
A problem is detected with the internet stream. The internet stream might be offline at this time.
WWSU 106.9 FM
Dayton's Wright Choice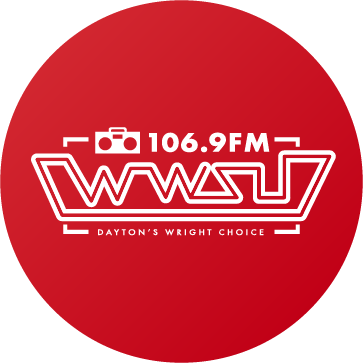 We are Wright State University's radio station!
WWSU 106.9 FM is a non-profit radio station broadcast from Wright State University. Since 1977, we have delivered a mix of music, sports, and talk shows to the Fairborn and Dayton communities. Our offices and radio studios are located at 018 Student Union.
Home of Raider Sports
We are the home of Wright State Raider Sports. We provide live coverage of home games from Men's and Women's Basketball, Volleyball, Club Football, and more!
Diverse Talk Shows
On-Air talents host a wide variety of talk shows. There is something for everyone from news / politics, to pop culture, activism, meditation, comedy, and more!
Indie and Top Music
When there aren't any shows on the air, we broadcast a wide range of music from top hits to local / independent artists.
Run by Students
Broadcasts and leadership positions are almost exclusively run by students. Students from any study field can get involved with WWSU.
Non-partisan
We promote freedom of speech and diversity of thought. We provide and welcome content from a variety of political and spiritual / religious points of views.
Non-profit
We do not cater our content to the desires of advertisers. We provide a wide variety of music and content to you without commercial influence.
To listen to WWSU right now, click
TUNE IN

on the top bar!
Check us out on social media!
Become a member of our organization!
There are many ways to get involved at WWSU:
Host a Radio Show
You can be on the air on WWSU! Host a talk show, play music, and much more. You have lots of freedom with the content of your show.
Be a Sports Announcer
Be one of the voices of WWSU Raider Sports! Go to the games and bring play-by-play updates and analyses to our listeners!
Be a Disc Jockey (DJ)
Help us provide music at events all around Wright State's campus and sometimes off campus at local venues!
Populate our Music
Find music to add to our system. Book interviews with local bands and artists. And help schedule our genre rotations.
Market and Book Events
Help us promote the station, recruit more members, book music events for other orgs, develop promotional graphics, and seek partnerships.
Help Maintain Technology
Assist the engineer with maintaining the equipment and software. Help develop cool new features and acquire equipment to make the station even better.
Requirements for Membership:
Be a Wright State student in good standing
You must be registered at Wright State University for classes... 6 credit hours for undergraduates, 3 for graduates... for the current or next semester.
You must be in good standing with the university and maintain a GPA of 2.0 or higher.
Non Wright State Students (including alumni, faculty, and staff) cannot be members of WWSU 106.9 FM. However, they can get involved (such as co-hosting a radio show) under the guidance of an organization member. Contact us at wwsu1069fm@wright.edu if interested.
Complete our free training program
All prospective members must complete basic training on the organization's constitution, policies, and procedures. This training is free and offered on Pilot. It usually only takes about an hour.
Additional training is required to use our radio studios (such as for hosting a radio show or recording audio), be a DJ at events, or be a sports announcer. These trainings are also free and on Pilot. Each training program may take an additional 1-4 hours to complete.
Training is asynchronous and can be completed at your own pace.
Maintain good standing and contribute to the organization
Although we do not charge dues for membership, membership is a privilege and not a right.
All members are expected to follow the regulations explained in our constitution (which members will receive during their training). This holds especially true for radio regulations.
Since we do not charge membership dues, we also expect members to contribute their time or supplies to the organization each semester to maintain their privileges (especially hosting radio shows / using the studios). There are many ways to contribute:
Help us provide music, set up / tear down, and promote the station at events
Announce sports games
Review new music submitted to the station for quality and radio compliance
Donate cleaning supplies to sanitize the studios
Record Public Service Announcements, weather, and other segments for the station
Make promotional material / graphics for your radio show
Attend required member meetings
Donate snacks / K-cups / coffee / tea to the "relaxation station" in the station lobby.
Partner with us!
Why partner with us?
WWSU is a non-profit organization that provides a valuable service to our community. We offer affordable sponsorships and event services that are significantly less expensive than conventional advertising offered by commercial radio stations or event services offered by DJ companies. Through your partnership of WWSU, you build an identity with the Wright State community. Donations made for your partnerships support the hands-on training WWSU provides to Wright State University students and the costs necessary to keep WWSU on the air.
Discounts
Wright State student organizations get a 10% discount on everything!
We may provide services for free or a greatly reduced price for charitable events donating their proceeds to a reputable cause.
We can provide music for your event, whether you are a Wright State student organization, university function, or local business that caters to Wright State. As a non-profit, all proceeds will directly benefit WWSU Radio.
For organizations and businesses with tight budgets, we may be able to negotiate a lower price. Please let us know your budget when you contact us.
Playlists
Want to keep it simple? You can provide us with a list of songs / song criteria you want us to play at your event. We will make a playlist and play it through our loud speaker equipment.
Package includes a 2 speaker set-up and one wired microphone for announcements. Additional equipment increases the set-up / tear-down fee.
Set-up / tear-down fee: $50
Rate: $45 / hour
10% discount on the total price for Wright State student organizations
Live DJ
Want something extra for your event? We can provide a live Disc Jokey at your event to spin unique mixes of the songs you want us to play. The DJ can also add a little personality to your event and can do your announcements.
Package includes a 2 speaker set-up, one wired microphone for announcements, and the necessary equipment for the DJ to work their magic. Additional equipment increases the set-up / tear-down fee.
Set-up / tear-down fee: $50
Rate: $75 / hour
10% discount on the total price for Wright State student organizations
Additional Equipment Options
We have additional equipment we can bring to your event for an additional fee added to the set-up / tear-down fee:
2 more speakers (total of 4) as a "wireless" speaker set-up: $20
Wireless microphone system (2 microphones): $10
Basic LED lighting (automatic light show): $10
Basic LED lighting (light show controlled by a person): $20 and +$15 / hour to the hourly rate
No branding (no WWSU logos nor promos of any kind): $25
Sponsor us and be promoted for your generosity!
Support WWSU's wide range of content by sponsoring / donating to our organization so we can stay on the air. In return, we will promote your brand / organization / identity / event / cause.
On-Air Sponsorships / Underwritings
Underwriting Regulations
As a non-profit radio station, we have strict regulations we must follow set forth by the Federal Communications Commission. In short, we cannot air anything that could be deemed "commercial content". When you sponsor a broadcast or the station, you are essentially making a generous donation to us to keep us on the air. As a thank-you, we air an informative, non-biased, non-pursuasive spot for your brand / organization / identity / event / cause. Here are the regulations we must follow when making spots:
must be informative (not pursuasive) and non-biased, allowing listeners to make their own opinions
must not include calls to action (eg. "buy this", "please donate", "sign up now")
must not include prices or price info (eg. discounts, promotions, etc)
must not include any music / sound effects; must only include the voice of the reader
must be voiced/recorded by a station personnel; must not be recorded by the sponsor
must use third-person language (eg. must not say "you", "we", etc) because spots are addressed from the perspective of WWSU, not the sponsor
must not use subjective or comparison language (eg. "best in town", "better than Your Company", "right thing to do")
must contain a prefixed message: "Support for [WWSU Radio or Insert Broadcast Name Here on WWSU Radio] comes from Your Brand Here."
Underwritings will go through WWSU's directors for approval before being recorded by them to be put on the air. We can also help you make a script that will conform to non-profit underwriting regulations.
Station Sponsorship
Station sponsorships are general sponsorships where we promote you on the air throughout the day (including when there are no shows broadcasting).
You can choose one or more of the following for a station sponsorship:
The script / info (it must follow underwriting regulations)
Number of spots to air total
Days of week / hours of day it should air
Start date/time
End date/time
Adjust air frequency to air more often when more people are connected online and less often otherwise
Station sponsorship prices:
Random days/times: $3/spot
Set days/times: $4/spot
Broadcast Sponsorship
You can sponsor specific shows or broadcasts if you enjoy their content. Your promotion will air when the show/broadcast is on the air and will not air at other times.
You can choose the following for a broadcast sponsorship:
The broadcast(s) on which your promotion will air
The script / info (it must follow underwriting regulations)
Number of spots to air total
Start date/time
End date/time
Broadcast sponsorship prices:
Tournament sports broadcasts: $30/spot
Regular sports broadcasts: $20/spot
Featured episodes (promoted on WWSU social media): $15/spot
Regular live or remote shows: $10/spot
Prerecorded shows: $5/spot
Display Sign Sponsorship
WWSU has display signs inside our lobby. We also have a display sign facing a high-traffic hallway in the Student Union of Wright State facing out of our on-air studio. If you would like us to promote your brand / organization / identity / event / cause on our display signs, we can do that! We can include text and/or a graphic.
Public Display Sign
The public display sign includes the large TV facing out our studio window and towards a high-traffic hallway in the Student Union. It also includes the left TV in the WWSU lobby.
Slides on these signs show on average once every 2-4 minutes for about 15 seconds.
Price per day:
Fall or Spring semester class days: $150/day
Summer semester class days: $75/day
Non-class days: $40/day
Not available on days the Student Union is closed.
Now Playing on WWSU
Live on Video Stream!
WWSU is currently live on video (it might be this broadcast)! To watch, go in the menu and click Video Stream.
We are unable to provide now playing info at this time.
Stream audio is delayed about 30 seconds from now playing information.
Radio Shows on WWSU
Shows are ordered from newest added to oldest added.
All dates/times are in your local time zone. To view the schedule in your local timezone, go to the Program Calendar page.
Listed schedules are subject to change at any time.
Sports Broadcasts
All dates/times are in your local time zone. To view the schedule in your local timezone, go to the Program Calendar page.
Listed schedules are subject to change at any time.
This may not be the full schedule; schedule times are added as WWSU sports broadcasters determine which ones they can broadcast.
Program Calendar
All dates/times are in your local time zone.
Listed schedules are subject to change at any time.
Genres indicate music that airs when no other broadcasts are on the air.
Chat Room
Unread messages are in red. Click a message to mark as read. Sending a message marks all messages as read. Messages expire / disappear one hour after they were sent.
Send Message
Your IP Address will be Logged
By sending a message, you agree your IP address will be logged with the message. Inappropriate or threatening messages can and will result in being banned from the WWSU website.
Public versus Private messages
Public messages will be visible by the DJs/hosts, all visitors on the website, and members in our Discord server. Use this for general chatting.
Private messages are only visible to you (and anyone sharing your IP address) and the DJs/hosts; this is useful, for example, when sending confidential info such as for contest prizes.
Call the Studio
Dial the Request Line
You can call the DJ / hosts on the phone by dialing 937-775-5555.
If your call is not answered within 3 rings, it will be automatically transferred to WWSU's main office number. However, you will not be able to leave a voicemail; it will ring indefinitely until someone picks up.
Use Your Microphone / Browser
COMING SOON!
In the future, you will have the ability to call the DJ / hosts using your web browser and microphone. This will be higher audio quality than using the request line.